Board
Gabrielle McIntyre- Australia (Chair)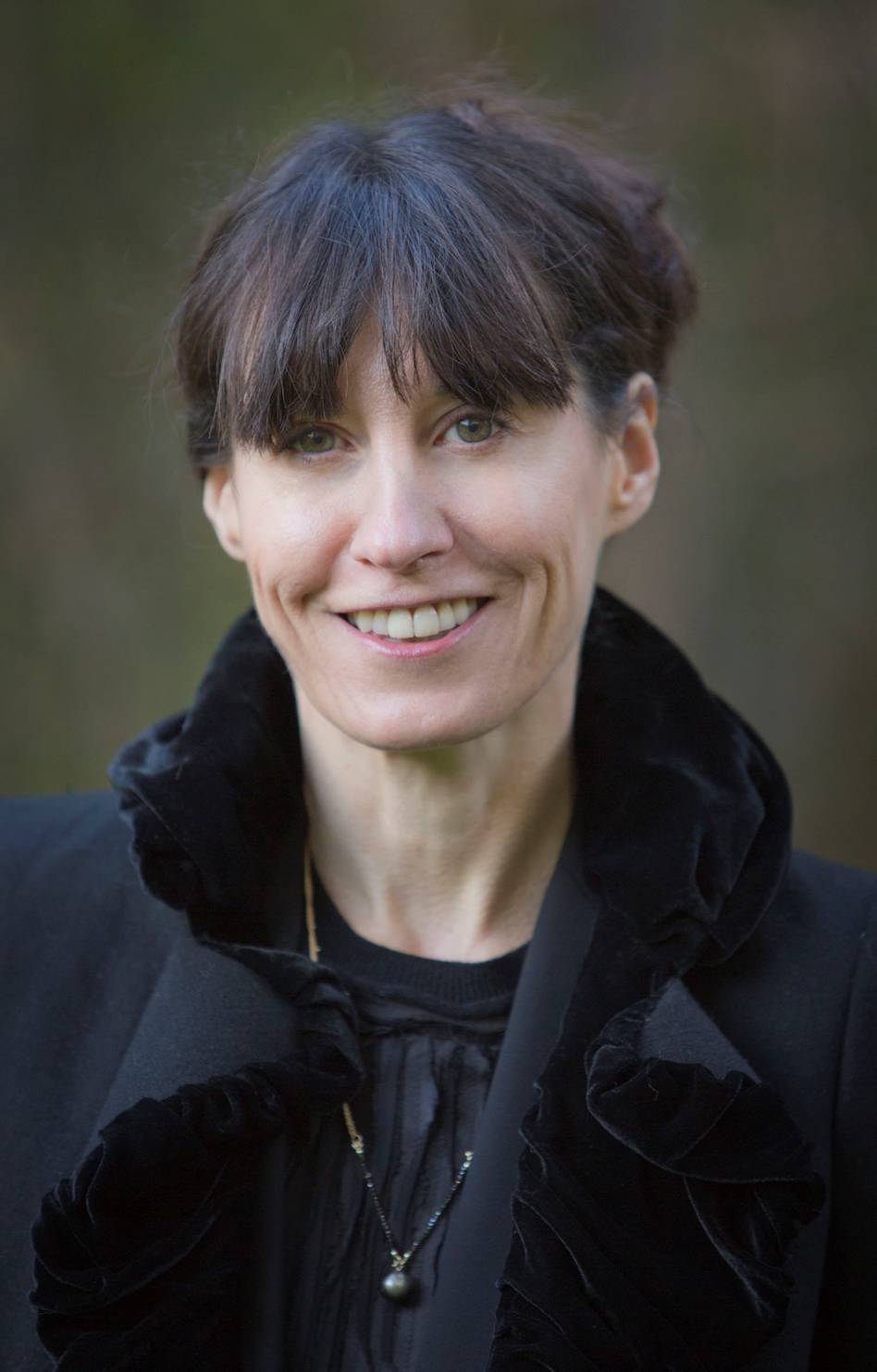 Gabrielle McIntyre is the Chef de Cabinet to the President of both the International Criminal Tribunal for the former Yugoslavia (ICTY) and of the International Residual Mechanism for Criminal Tribunals (Mechanism), respectively.

Ms McIntyre is recognised and widely respected as an expert in international criminal law and procedure has been the principal judicial, legal, and policy advisor to four successive Presidents of the ICTY and has worked closely and collaboratively with the Judges of the ICTY and International Criminal Tribunal for Rwanda (ICTR) Appeals Chambers for over a decade. During her tenure as Chef de Cabinet, she has drafted, reviewed or revised almost all major judgements and decisions of the ICTY and ICTR Appeals Chambers. She has also has served as acting Head of Chambers for the ICTY and since 2010, Ms McIntyre has played a leading role in preparations for the launch of the Mechanism, the successor institution to the ICTY and ICTR.

Ms McIntyre has been responsible for a wide range of initiatives aimed at facilitating a greater understanding of international criminal law and the ICTY's work and legacy, including a series of prominent conferences held in The Hague and countries of the former Yugoslavia. She initiated and served as the ICTY project manager for the War Crimes Justice Project and was a primary drafter and editor of the ICTY Manual on Developed Practices.

Ms McIntyre has conducted numerous training sessions on justice and war crimes-related issues for legal professionals and has authored a number of articles and chapters addressing topics in human rights and international criminal law.

Ms McIntyre was nominated to be a judge at the ICTY in 2013. She has an Honours Degree in Law from the University of Adelaide, South Australia, and a Master's Degree in International Law from the University of Cambridge, England. She has previously served as an associate in the Supreme Court of South Australia, an advisor in the South Australian Attorney-General's Office.

Brigid Inder, OBE- New Zealand (Executive Director)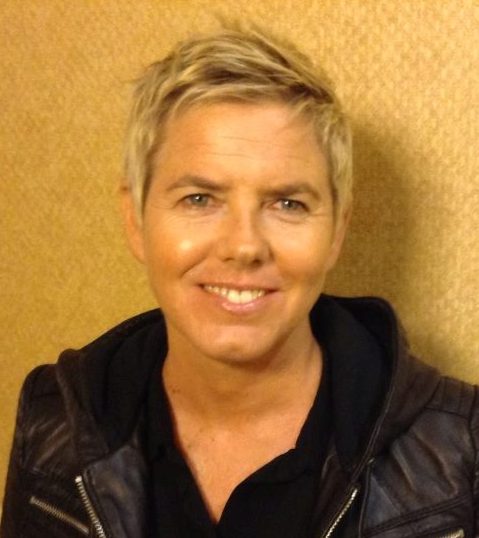 Brigid Inder is the Executive Director of the Women's Initiatives for Gender Justice. She has 25 years of experience working in the international justice, human rights and health fields as a strategic leader and advocate for women's human rights, gender equality and justice.
In August 2012, Ms Inder was appointed as the Special Advisor on Gender to the Prosecutor of the International Criminal Court (ICC). Ms Inder is an internationally recognised gender expert and has successfully advised governments on the integration of gender issues within United Nations global policy-making fora and negotiations including the Fourth World Conference on Women, Platform for Action, the International Conference on Population and Development Programme of Action and the UN Special Session on the Rights of the Child.
She has led successful political and legal advocacy strategies for accountability for gender-based crimes before the International Criminal Court, domestic courts and transitional justice mechanisms. Ms Inder has also monitored or been involved in formal peace processes, most notably the Juba Peace Talks between the Government of Uganda and the Lord's Resistance Army (LRA).
Ms Inder has worked in the Asia-Pacific and Africa regions particularly in New Zealand, Australia, Bangladesh, the Central African Republic, Democratic Republic of the Congo, Sudan and Uganda.
Brigid Inder has authored and co-authored numerous gender justice and women's rights publications including the annual Gender Report Card on the ICC (2005-2013, co-authored, Women's Initiatives for Gender Justice). She has also authored several chapters and articles on this topic including most recently, Advocating for International Justice (International Feminist Journal of Politics, Special Edition, forth-coming); Partners for Gender Justice (de Brouwer, Ku, Romkens, van den Herik, Eds; Sexual Violence as an International Crime: Interdisciplinary Approaches, Chapter 14, pp. 315-336, January 2013) and The ICC, Child Soldiers and Gender Justice (The Parliament Magazine, November 2011).
In June 2014, Ms Inder was awarded an OBE for services to women's rights and international justice. Ms Inder is also the recipient of the inaugural Bertha von Suttner Peace Prize, 2014.

Judicael Elidje –Côte d'Ivoire (Secretary)


Judicael Elidje is Team Leader of the Humanitarian and Fragile Context Unit at the United Nations Population Fund's (UNFPA) West and Central Africa Regional Office in Dakar, Senegal. As Regional Specialist for Humanitarian Response and Preparedness, currently working in providing support to 23 countries especially the most affected by crises such as the Central African Republic, Nigeria, countries in the Sahel belt. He is responsible for strengthening technical and programmatic engagement in humanitarian efforts, including increasing resources and capacity building, build partnerships in support of sexual and reproductive health, gender, and population and development in emergency and humanitarian settings.

Mr Elidje is a public health and monitoring and evaluation professional with 12 years of national and international experience in leading and coordinating successful development and humanitarian programmes. His work has focused on issues including gender-based violence, HIV/AIDS prevention among adolescents and youth, maternal and infant healthcare, and family planning. Mr Elidje has held positions in five countries in Europe and Africa and his experience includes strategic planning, capacity development for staff and partners, research activities, information management systems, result-based monitoring and evaluation, building partnerships, resource mobilization, evidence-based advocacy and result-oriented budget management.
From 2011-2013, Mr Elidje served as a Monitoring and Evaluation Advisor for the International Criminal Court's Trust Fund for Victims (TFV) in relation to the TFV's 25 assistance programmes in Uganda and the Democratic Republic of the Congo (DRC). He has also been an Assistant Lecturer in the School of Public Health at the Université libre de Bruxelles.          
Between 2004-2011, Mr Elidje worked with UNFPA in Kinshasa, DRC in several capacities, including as Team Leader in the Monitoring and Evaluation and Humanitarian Affairs Units; Programme Specialist in Monitoring and Evaluation, Emergency and Sexual and Gender-based Violence (SGBV); and Associate Programme Officer in Monitoring and Evaluation and Adolescent Sexual and Reproductive Health.

Mr Elidje is a PhD candidate at Walden University in Public Policy and Administration with a specialisation in health policy, public policy, public administration, leadership and organisation change and ethics (expected 2017). He holds Master's degrees in Public Health, specialising in Biostatistics and Epidemiology (DEA) and Health and Development (DES) from the Université libre de Bruxelles as well as a Master in Statistics (Engineer) from ENSEA in Abidjan, Côte d'Ivoire.


Friso Wiegman- The Netherlands (Treasurer)


Friso Wiegman is a project manager for PwC and is an experienced professional in the design, administration and monitoring of grant (tender) programmes and (SME) financing schemes.

For the last seven years, Mr Wiegman has been responsible for the design and management of multiple grant programmes, in the fields of infrastructure development, women's rights, SME promotion and the support for development cooperation primarily for the Dutch central government. His responsibilities include the development of the specific policies and procedures to administer the programmes. Mr Wiegman currently manages multiple teams working on the implementation and administration of three grant programmes and one large fund for the financing of SMEs in low and middle income countries.

In addition to his extensive experience with tender assessment processes, Mr Wiegman also has experience in export credit financing, the development of administrative processes and internal control procedures, decision making, objection and appeal processes, The Dutch General Administrative Law Act and Grant Regulations, Grant Decrees and the Uniform Grants Framework.

Mr Wiegman is currently involved in the management of the Dutch Good Growth Fund (DGGF), which aims to improve financing for entrepreneurs who have outgrown micro-financing but do not yet have access to conventional capital markets. Referred to as the 'missing middle' the DGGF aims to reach out to low and middle income countries, foster innovative financing products and invest in specific target groups (young and female entrepreneurs and entrepreneurs in fragile states that face high barriers to attracting capital).

Mr Wiegman has been the project manager for the MDG3 Fund and the Funding Leadership Opportunities for Women programme (FLOW), established by the Ministry of Foreign Affairs of the Netherlands to advance the status of women and girls in developing countries.

Mr Wiegman has a Master's Degree in International Public Management and Policy (Erasmus University, 2006), and a Bachelor's Degree in International Management and Marketing (HES, 2000). He lives in Rotterdam (the Netherlands) and is proud the father of a son (2014).


Wanda Nowicka- Poland (Member)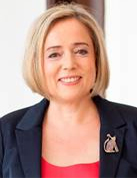 Wanda Nowicka is a Member of the Polish Parliament and since October 2011 she has been the Deputy Speaker of the Sejm – the Main Chamber of the Polish Parliament.
Ms Nowicka has been an activist in the field of women's rights and health, especially sexual and reproductive health and rights for many years. She was a cofounding member and President of the Federation for Women and Family Planning – a pro-choice Polish NGO advocating for reproductive rights. She was also a founding member of ASTRA , the Central and Eastern European Women's Network for Sexual and Reproductive Health and Rights which was established in 1999.
Between 1996 and 2002, Ms Nowicka served as a member of the Gender Advisory Panel of the World Health Organisation's Development and Research Training in the Human Reproduction Programme.
She has been a member of Advisory Board of Reproductive Health Matters for over a decade and since 2012 she has been a member of the High-Level Task Force for the International Conference on Population and Development (ICPD), co-chaired by former Presidents Joaquim Chissano of Mozambique and Tarja Halonen of Finland.
Ms Nowicka is the author of many articles and papers on women's rights, sexual and reproductive health and rights published in Poland and internationally (inter alia in Reproductive Health Matters). She contributed to SexPolitics, Reports from the Front Lines (e-book), and the Struggle for Reproductive Rights in Poland. She has written a number of shadow reports to the United Nations Human Rights Committee, the United Nations Committee on Economic, Social and Cultural Rights, CEDAW and the Committee on the Rights of the Child, which contributed in issuing recommendations by respective committees recognising the violations of the reproductive rights of Polish women.
In 2008 Ms Nowicka was granted the University-in-Exile Award awarded by the New School, the University in New York, in recognition of the engagement in the struggle for women's reproductive rights, both in Poland and in international arena.
Ms Nowicka has Master's Degree in classics and postgraduate studies in medical law and ethics. She lives in Warsaw and is the mother of three sons.

The Board members do not receive any remuneration or compensation for their fulfilment of their function. The Board members only receive a reimbursement for their expenses. The remuneration of the Executive Director is set and approved by the Board.